ZoomUp

Media

Is A Purpose-driven Full Services Digital Marketing Agency:
Check Out Some Of Our Inspiring Client Sucess Case Studies:
Doubled Their Organic Revenue By Deploying Our Integrated Unique Digital Marketing Strategies: Read More
Company Background:
Silver Traq is headquartered in Mumbai. It is a rapidly growing high-performance niche activewear and athleisure brand established in 2016.
Brands Objective:
Silver Traq approached our digital marketing agency with the goal of increasing brand awareness and sales for its high-quality activewear products.
Key Strategy :
Our digital marketing agency began by  Identifying and targeting fitness enthusiasts, athletes, and health-conscious individuals through in-depth market research.

 ZoomUp Media digital marketing experts Crafted a captivating brand story highlighting the brand's commitment to quality, comfort, and style, resonating with the target audience.

 We developed an engaging Instagram marketing strategy to drive brand awareness, leveraging high-quality visuals, user-generated content, and influencer partnerships.

Our digital marketing company produced informative and visually appealing content pillar of blog posts, videos, and to establish Silver Traq as an authority in the activewear industry.

We deployed programmatic marketing strategy and utilized data-driven ad campaigns across various platforms, targeting specific demographics and geographic regions to maximize reach and conversions.

Conversion Optimization was deployed to Conduct A/B testing to optimize website design, user experience, and checkout process, resulting in increased sales and reduced bounce rates.

ZoomUp Media's team smartly implemented a loyalty program to incentivize repeat purchases and foster customer loyalty, driving revenue growth.

We Collaborated with fitness influencers, gyms, and wellness communities to expand brand reach, drive traffic, and increase sales.

Obstacles: They were finding it difficult to retain customers and were finding it challenging to find their spotlight in the ultra-competitive and saturated market.
Results:
ZoomUp Media's strategic approach resulted in the doubling of revenue for Silver Traq Active Wear Brand, exceeding their business goal. The brand experienced increased brand recognition, higher customer engagement, and a significant boost in sales, solidifying their position in the active wear market.
Increased Their Advertising ROAS By Deploying Smart advertising campaigns: Read More
Company:
Bella Vita Organic is a Gurgaon-based brand producing natural and Ayurvedic beauty and skincare products.
Brand Objective:
They approached our digital marketing agency for profitable ROAS for their Ads campaigns and to increase their reach.
Obstacles : 
The Brand faced numerous obstacles in increasing its ROAS for its ad campaigns. Despite offering high-quality products and having a loyal customer base, they struggled to effectively reach their target audience and generate the desired returns on their advertising investments.
Strategy:
Our digital marketing agency  Identified the brand's target audience and our team of expert digital marketers created buyer personas to understand their demographics, interests, and online behavior.

 ZoomUp Media utilized a Data-Driven Approach to Analyze existing customer data and conduct market research to gather insights for effective campaign planning.

SEO was done by our team to  Optimize the brand's website and content to improve organic visibility in search engine results and drive targeted traffic.

Our digital marketing company set up strategic PPC campaigns on platforms like Google Ads and social media channels to target specific keywords, demographics, and interests, maximizing reach and visibility.

Our team of social media marketing developed a comprehensive social media strategy, including content creation, community engagement, and paid promotions to increase brand awareness and reach a wider audience.

Our content creators' produced high-quality, engaging content such as blog posts, videos, and infographics to attract and educate the target audience, positioning the brand as an industry leader.

ZoomUp Medias team implemented targeted email campaigns to nurture leads, promote products or services, and drive conversions, ensuring personalized messaging and segmentation.

Our influencer marketing team collaborated with relevant influencers and industry experts to leverage their reach and credibility, expanding the brand's exposure to their dedicated followers.

Conversion Optimization was deployed by our team to optimize landing pages, website design, and user experience to enhance conversions and improve return on ad spend (ROAS).

Our digital marketing agency monitored key performance indicators (KPIs) using analytics tools, track campaign performance, and provide regular reports to the brand, enabling data-driven decision-making and refinement of marketing strategies.

Our agencys team of performance marketing   implemented retargeting campaigns to reach potential customers who have previously interacted with the brand, maximizing conversion opportunities.

 conversion Optimization was  Conducted for  A/B testing of ad copy, visuals, and landing pages to identify the most effective variations, refining campaigns for optimal performance and increased ROAS.
Results:
The results were remarkable. Bella Vita Organic witnessed a significant boost in its ROAS, surpassing its previous achievements. With ZoomUp Media's assistance, they were able to refine their targeting, optimize their ad campaigns, and effectively communicate their unique selling points to potential customers. This partnership not only enhanced Bella Vita Organic's online presence but also elevated its brand awareness and revenue.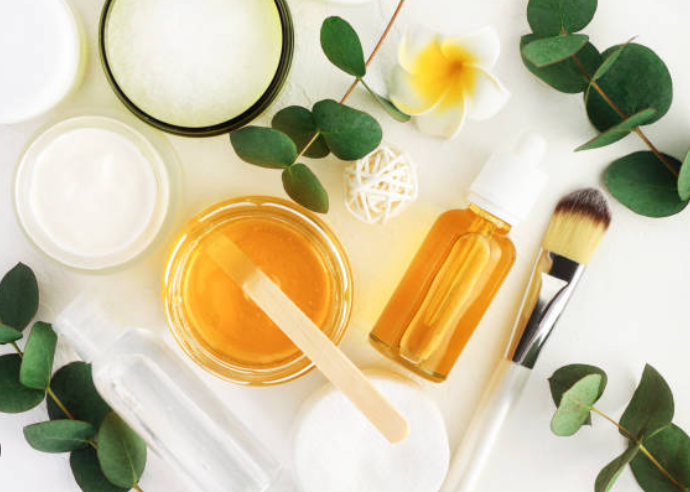 Increased Their Reach And Customer Acquisition by 10x. Read More
Company:
Jooves creates natural and Ayurvedic products which are paraben-free, cruelty-free, and clinically tested. It is headquartered in Noida.
Strategy:
Our digital marketing team understands that in the beauty business, the 4p,s of marketing are "product"," promotion price, "place,". We revamped the whole structure  in consultation with the brand to maximize their revenue potential.
  ZoomUp Media employed a strategic approach to enhance revenue growth for them and devised a comprehensive plan to maximize its online presence and boost sales.
One of the key strategies implemented by ZoomUp Media was search engine optimization (SEO). Our digital marketing team conducted extensive keyword research and optimized their website to improve its visibility on search engine results pages. By targeting relevant keywords and optimizing the site's content, ZoomUp Media helped Jooves attract organic traffic and increase brand visibility.
Additionally, our digital marketing company leveraged social media marketing to expand Jooves' reach and engage with a wider audience. Our expert team of digital marketers developed a strategic social media plan, creating compelling content that highlighted the benefits of Ayurvedic products and shared it across various platforms. Through consistent posting, community engagement, and targeted advertising, ZoomUp Media helped the brand to build a strong online presence and drive traffic to its website.
To further accelerate revenue growth, ZoomUp Media implemented an effective email marketing campaign for the brand. We designed personalized email newsletters and promotional offers to nurture customer relationships and encourage repeat purchases. By leveraging segmentation and automation techniques, Our digital marketing company helped the brand to deliver targeted messages that resonated with their audience, resulting in increased conversions and customer loyalty.
Obstacles:
Prior to engaging ZoomUp Media's services, Jooves faced significant obstacles in its digital marketing efforts. Their website lacked optimization, making it difficult for potential customers to find their products. They struggled to establish a strong social media presence and failed to effectively communicate the unique value of their Ayurvedic offerings. Furthermore, they lacked a systematic approach to email marketing, missing out on opportunities to engage with their existing customer base
Results:
By partnering with ZoomUp Media, Jooves achieved remarkable results. Their website's organic search traffic witnessed a substantial increase, leading to higher conversions and sales. Their social media following grew significantly, with increased engagement and brand awareness among their target audience. The well-executed email marketing campaign resulted in a higher customer retention rate and an uptick in repeat purchases.
Increased their organic reach and revenue in measurable way . Read more
Company:
Hype Gym is a premiere gym and fitness center headquartered in Gurgaon catering to the fitness-conscious clientele of Gurgaon and Delhi.
Strategy:
Our digital marketing agency sat in consultation with the management of Hype Gym and understood their business goals and aimed at revitalizing the gym's financial prospects and also the way for a prosperous future, demonstrating, to them the profound impact of strategic digital marketing in today's competitive landscape.
ZoomUp Media employed a multifaceted digital marketing strategy. Our Team of digital marketers leveraged their expertise in search engine optimization (SEO), social media advertising, and content marketing to enhance Hype Gym's online visibility and captivate the target audience.
By optimizing Hype Gym's website for search engines, ZoomUp Media ensured it appeared prominently in relevant searches, attracting a steady stream of organic traffic. Additionally, we crafted compelling social media campaigns, generating buzz and driving engagement among fitness enthusiasts. We developed a robust social media strategy by developing and distributing engaging content to create a differentiating brand persona for them.
Obstacles:
Prior to approaching our digital marketing company,
Hype Gym was facing formidable challenges, such as stagnant growth and lackluster customer acquisition,
Before ZoomUp Media's intervention, Hype Gym grappled with dwindling footfall and a limited online presence. Prospective clients were unaware of the gym's exceptional services, resulting in sluggish revenue growth and low registration numbers.
Results:
Hype Gym successfully transformed its offline presence into a thriving digital ecosystem. With increased revenue and a surge in registrations, Hype Gym emerged as a dominant force in the fitness industry, solidifying its reputation as a go-to destination for fitness enthusiasts.
Hype Gym witnessed a remarkable surge in revenue, experiencing an unprecedented growth trajectory. Registrations skyrocketed as the gym became the talk of the town, with an influx of new members eager to join the fitness revolution.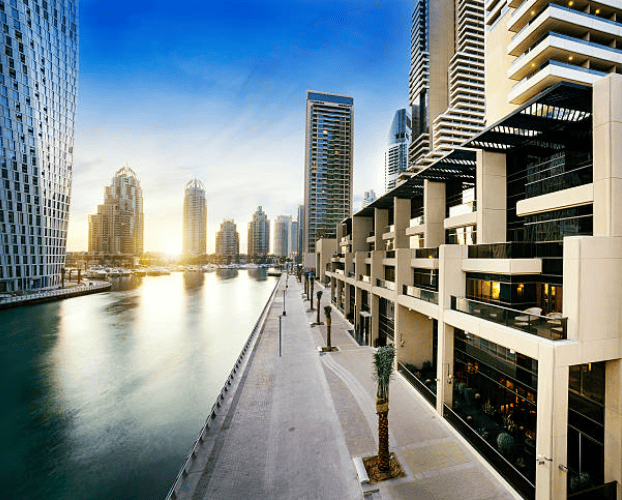 Increased their organic traffic and brand positioning many folds. Read More.
ZoomUp Media's collaboration with Emaar Developers transformed the real estate landscape. With their unrivaled expertise and game-changing digital marketing strategies, they not only helped Emaar Developers overcome obstacles but also achieved unparalleled revenue growth. ZoomUp Media's ability to navigate uncharted waters and continuously innovate sets them apart as the go-to digital marketing agency for real estate developers aiming for unparalleled success.
Increased patient visits and revenue by 20% monthly. Read More
Company:
Laser Centre is the brainchild of Dr Nimish Patel, A prominent plastic and cosmetic surgeon. The laser centre is headquartered in Ahmedabad.
Strategy:
When the renowned Lazer Centre, a plastic surgery clinic, approached ZoomUp Media for assistance, they were facing several obstacles that were hindering their patient visits and overall revenue.
To address these challenges,  Our digital marketing agency devised a comprehensive strategy for Lazer Centre. Firstly, our team of digital marketers conducted a thorough analysis of the clinic's website and identified areas for improvement. ZoomUp Media optimized the website by implementing relevant keywords, improving the user experience, and making it mobile-friendly, ensuring that potential patients could easily find and navigate the site.
In addition to website optimization, ZoomUp Media implemented a robust search engine marketing (SEM) campaign for Lazer Centre. Our team of performance marketing crafted compelling ad copies that highlighted the clinic's unique selling points and targeted keywords that potential patients were searching for. By strategically placing these ads on search engines, our Google Ads specialists were able to increase the clinic's visibility and drive more targeted traffic to their website.
Furthermore, ZoomUp Media recognized the power of social media in the digital marketing landscape. Our social media marketing team created engaging content for Lazer Centre's social media platforms and implement effective social media advertising campaigns. By leveraging the visual nature of plastic surgery, we showcased successful patient transformations and shared informative content to educate and engage the audience. This helped build trust and credibility, ultimately attracting more patients to the clinic.
Obstacles:
One of the main challenges for Lazer Centre was the lack of visibility in the digital landscape. Despite their exceptional services and expertise in the field of plastic surgery, they were struggling to reach their target audience effectively. Their website wasn't optimized for search engines, and they had minimal online advertising campaigns in place. As a result, their online presence was minimal, and they were missing out on potential patients who were searching for plastic surgery services.
Results:
The results achieved by Lazer Centre after partnering with ZoomUp Media were remarkable. They experienced a significant increase in website traffic, with a notable rise in organic search rankings. Patient inquiries and appointments rose considerably, resulting in a substantial boost in revenue for the clinic. By implementing effective digital marketing strategies deployed by our digital marketing company, Lazer Centre successfully overcame the obstacles they faced, reaching a wider audience and establishing themselves as a trusted name in the plastic surgery industry.
The partnership between Lazer Centre and ZoomUp Media serves as a testament to the power of digital marketing in driving growth and success for businesses in the healthcare industry which are primarily have an  offline presence.
Doubled Their Online Presence And Engagement: Read More:
Company:
Parul Garg is a renowned makeup artist in Gurgaon, accomplished in Airbrush Makeup. The studio is headquartered in Gurgaon.
Strategy:
Our digital marketing company devised a unique and customized plan for Parul Garg, taking her brand to unprecedented heights.
With an unwavering focus on digital marketing, ZoomUp Media utilized the power of social media to create a buzz around Parul Garg's makeup services. Our team of content writers crafted captivating content, showcasing her exceptional skills and the stunning transformations she achieved for her clients. Through strategic targeting and engagement, our team of expert digital marketers harnessed the potential of platforms like Instagram, Facebook, and YouTube to attract a massive following.
Our digital marketing company optimized the website for search engines, ensuring maximum visibility and organic traffic, ultimately leading to an influx of inquiries and bookings.
To establish her as an authority in the makeup industry, ZoomUp Media implemented influencer collaborations and partnerships. By connecting her with well-known celebrities and social media influencers, our influencer marketing team created a network of trust and credibility around her brand. This not only elevated her reputation but also generated a steady stream of clients seeking her expertise.
Obstacles:
Before partnering with ZoomUp Media, Parul Garg's makeup studio faced several challenges. Despite her exceptional talent, she struggled to reach her target audience and lacked a strong online presence. She yearned for increased brand visibility, higher revenue, and a competitive edge in the makeup industry.
Results:
The results achieved by Parul Garg after partnering with ZoomUp Media were truly remarkable. Her revenue skyrocketed as the number of clients increased exponentially. She became a go-to makeup artist, with her name becoming synonymous with excellence and beauty transformations. She gained a loyal fan base, and her social media following flourished, showcasing the expertise of ZoomUp Media's strategies.
Returning Customers Increase